WELCOME TO KAAKUDI ACADEMY - Novemver 1, 2023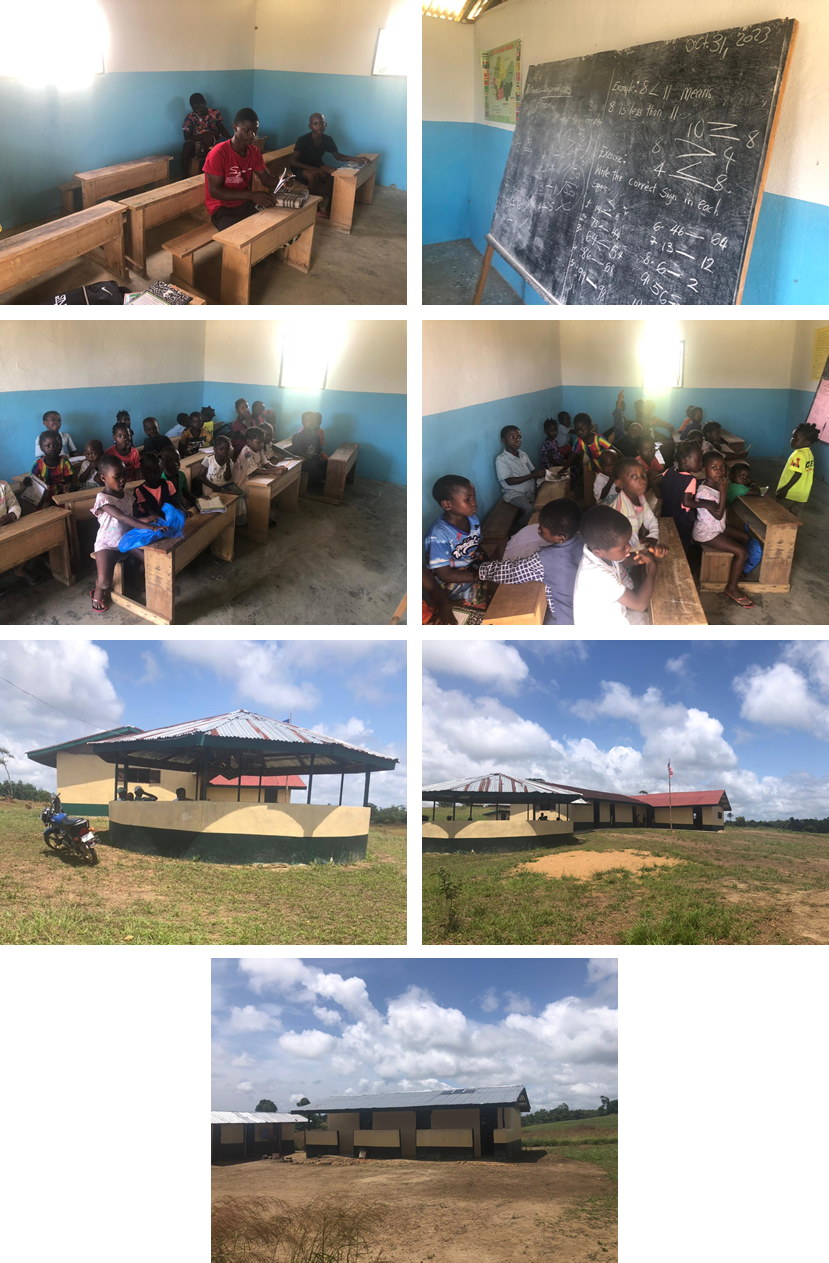 PLEASE DONATE TO THE KAAKUDI ACADEMY PROJECT
Interview with MFP President Mrs. Roberta Brown-Cooper
On Saturday, July 30, 2022, MFP turned over a hand pump well to the citizens of Rocktown. Harper district in Maryland Co. in honor of Mrs. C. Gyudede Bedell Woods. Our profound thanks and appreciation to her son, Abrom Cooper who supported this project.
Click link below for VIDEO
Marylanders for Progress MFP reach out to Demu Koffa, mother of little Levi Koffa with a purse presented
by it's focal person Solo Otto Gaye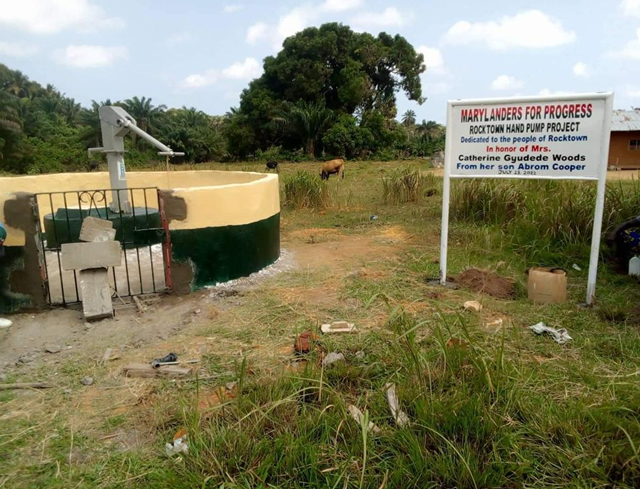 Seator Village Barrobo District, Maryland County - MFP Well Water Project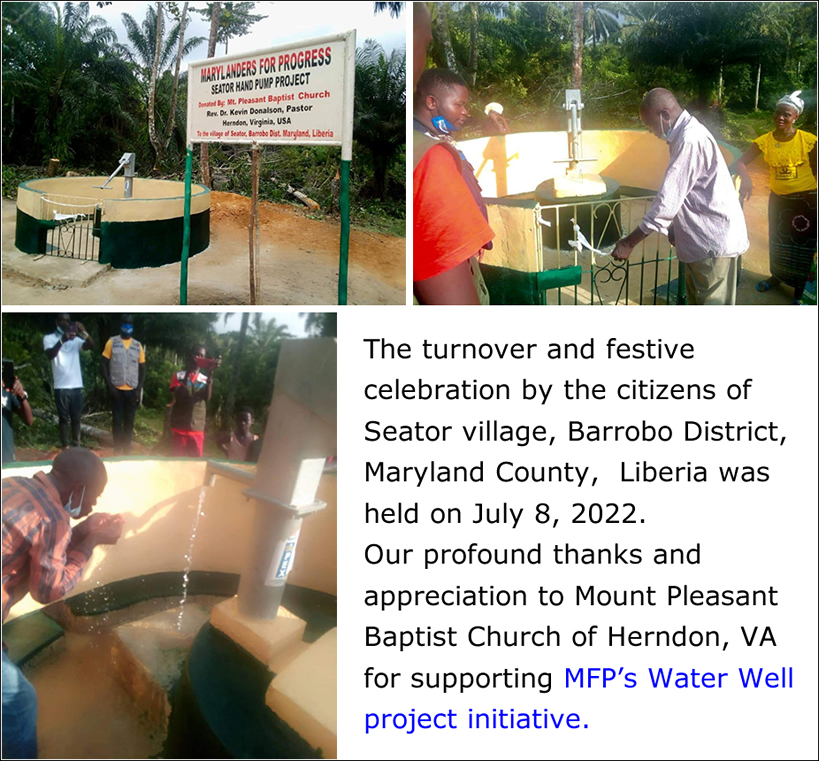 Culturally and language appropriate COVID-19 preventative awareness education was provided along with distribution of facial masks. In the awareness project started on May 16, 2020 and ended June 25, 2020. During awareness campaigns a total of 1600 masks were distributed to market women and residents in Harper City, Barriken, Pleebo City, Karloken, Cavalla and Barrabo District. In Cavalla, five communities -Big Town, Wlogoloken, Mission Town, Dololu and Yanlo were serviced with house to house awareness by the National Rural Women Association-Maryland Branch headed by Mario Dio, President.  Volunteers for a Healthy Liberia headed by Theophilus Quaye conducted the masks and awareness activities for the other areas except Barrabo. The awareness and masks distribution for Barrabo were done by youths in Barraboo with help of Emmanuel Collin, TU Farm Manager who traveled to Harper to pickup the masks and back to Barrabo.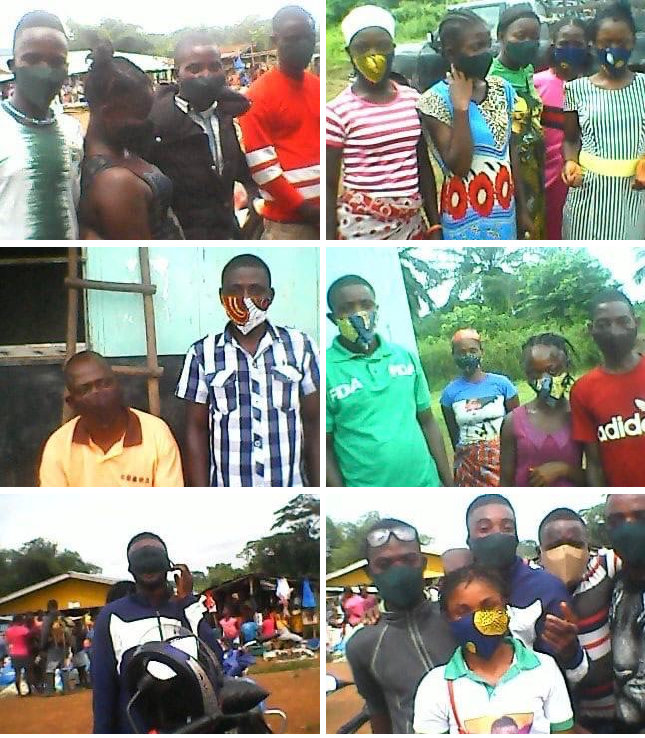 ©2013 Marylanders For Progress, Liberia Inc. ( MFP ) - All Rights Reserved - Website by Iron Web Designs